Watching cricket matches online or in person is a popular pastime for many people. If you count yourself among them, you may be interested in the following piece, which provides a list of the best free cricket live streaming websites and apps so you can follow the action as it unfolds.
The best place to watch cricket online for free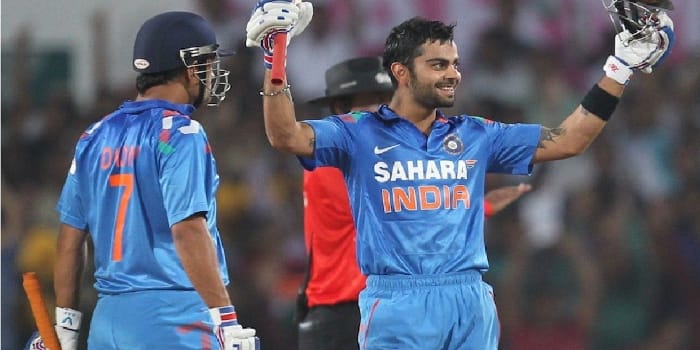 You can now watch cricket from a variety of different sources, not just TV, thanks to the proliferation of internet streaming services and apps. There are cricket enthusiasts all over the globe thanks to the proliferation of live streaming apps and websites, and cricket streaming services have made it possible to watch cricket whenever and wherever you choose. You've found the right article if you're on the lookout for the top live streaming sites and applications to watch matches or the top cricket viewing apps.
Hotstar
Hotstar is one of the most well-liked places to obtain live score updates and watch cricket matches and other TV series, movies, and news online. If you can't make it to the game in person, you can watch it on Hotstar whenever and wherever you choose.
Even though it pressures us to pay for a premium membership by only letting us watch for three minutes before cutting off the live screen, we can bypass this by clearing our browser's cache and cookies and then returning to hotstar. Clearing your browser's cache and cookies every three minutes is required if you want to watch the game without paying for it.
Hotstar's annual premium plan costs Rs 999, and in addition to sports, subscribers can watch TV series and movies with it. But, a smaller plan costs only Rs 299, and with it, users can watch not just cricket but also football and kabaddi.
Jio TV
Live cricket matches are broadcast for free on Reliance's JioTV app. In order to view live cricket matches, Jio subscribers will be transferred to the Hotstar app. You can get a free live cricket stream and access to hundreds of other channels by downloading the Jio TV app from the Google Play Store and signing in with your mobile number.
CricBuzz
CricBuzz is a well-known Indian cricket news website, and it is also one of the most adaptable of the websites we recommend for watching live cricket online. CricBuzz was developed specifically for usage on mobile devices. It's available for free on the Google Play Store. You may get insightful ball-by-ball commentary, future game schedules, statistical information, and team rankings, as well as news, articles, and live coverage of cricket events.
ESPNcricinfo
ESPNcricinfo, also known as Cricinfo or CricInfo, is a website where you can watch live cricket matches and get scores for free. The site covers all major cricket events, from the International Cricket Council (ICC) tournament to the Bangladesh Premier League (BPL), the Indian Premier League (IPL), the Cricket World Cup, and the County Championship. This is a cricket-centric sports news website.
Apps to Watch Cricket Matches Online
If you want to watch cricket matches live but don't want to keep refreshing the browser, you can download the app to watch cricket matches on your mobile device; we've compiled a list of the 5 best cricket watching apps for Android and iOS below.
IPL App download
CRICBUZZ App Download
Yupp TV
SonyLIV Download
jio tv download
Hotstar Download
Airtel Xstream App
Airtel TV
Willow TV
Hotstar can be downloaded from the Google Play Store for free (as with the aforementioned applications), and getting started with the service is similarly straightforward, provided that you have access to the internet on your mobile device. With an internet connection and the free match viewing app, you can watch live cricket whenever you choose.
Read also: Paid App Free Download App 2023
You should now have a good idea of where to find the finest free websites to watch cricket matches. There are plenty of other websites and apps out there that can be accessed from a mobile device, but we've only linked to the best one here. Hotstar, it has been reported, is available for no cost on the Google Play Store.