We all use Paytm app for mobile recharge, DTH recharge, electricity bill payment, online shopping, to receive money and to transfer money. Paytm has become very popular after demonetisation. You must also use Paytm. Will be
We keep many apps installed in our mobile, it is very difficult to remember the password of all of them, so what to do if you forget the password of Paytm. How to Change/Reset Paytm Password?
We need to reset the Paytm password when we reset our mobile and install the Paytm app again, then the password is required to login to the Paytm account again, so if you have forgotten the password, you You can reset your password.
It has also been seen many times that if we open the Paytm app after many days, Paytm asks us to re-enter our password, if you remember your Paytm password, you can login by entering your password, but In this post, we will tell you how to reset your Paytm password if you forget it.
Paytm has now been made more secure than before so that no one can steal money from anyone's account, because without password no one can log into Paytm account.
You cannot do any online transaction without logging in, so in this post, we will tell you the complete details of how to change Paytm password, by following which you can change your Paytm account password very easily.
Change Paytm Number Change Update We have already told you about this, if you want to change your Paytm mobile number then read this post.
How to Reset Paytm Password complete information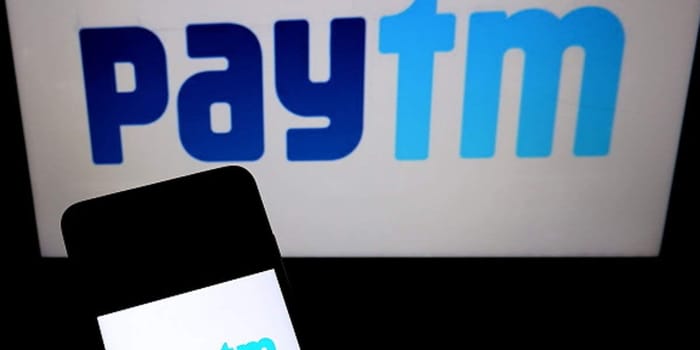 If you have forgotten your Paytm password, then you follow the steps to reset Paytm password, first we are telling you how to reset Paytm password, after that we will tell you how to change your password if you remember the password .
Step 1: First open the Paytm app and select your language.
Step 2 : After selecting the language, login to PayTM and below you will see the option of create a new account, click on login to PayTM .
Step 3 : Now you will be asked to enter the mobile number, but without entering the mobile number, below you will see Having login issues? Click on
Step 4 : Now a new page will open, here you will see many options, you have to click on Forgot Your Password .
Step 5 : Now you have to enter your mobile number and then click on proceed securely button.
Step 6 : Now a message will come on your mobile number in which paytm forgot password link will be open by clicking on the link, keep in mind that paytm password reset link is valid only for 10 minutes.
Step 7 : As soon as you open the link, you will get the option of reset password, enter your new password, enter the same password again and click on the proceed button below, just by doing this you will have your Paytm Password .
Step 8 : Now login by entering your mobile number and password, then OTP will come on your mobile, verify your mobile again by entering OTP, then you will be successfully logged into your Paytm account.
How to Change Paytm Password
Above we have told you how to reset Paytm password if you have forgotten it, now we tell you how to do it if you remember your Paytm password and for some reason you want to change your Paytm password.
Step 1 : First of all open Paytm app, after opening click on 3 line.
Step 2 : Now click on my security settings .
Step 3: Now click on change password .
Step 4: Now enter your old password in the last, then enter new password, then enter same password and click on Save button, just do this your password will be changed.
Paytm Password Change/Reset Video
In this way you can change/reset your Paytm Password, I hope you have got complete information about Paytm password change/reset karne in this post, in which I told you how to reset the password if you forgot Paytm password and your password How to change password if remembered.
Read also: 9xmovies: Download Bollywood, Hollywood Hindi Dubbed HD Movies Download Online
How to Change/Reset Paytm Password Full Information If you like the post, then do share this post with your friends on social media, and also tell them how to change the password of Paytm.