Phone Hack Check Code: Do you always get the feeling that someone is trying to listen in on your phone calls? Even though this feeling might not mean anything, sometimes it is true. Then how can you tell if someone is trying to follow you on your phone? There are several signs that can help you figure out if a gadget has been hacked. But here, we'll tell you everything you need to know about the code to check if the phone has been hacked.
What are phone hack check codes? And how does it work?
These Unstructured Supplemental Service Data (USSD) codes, which are also called feature codes or quickcodes, are built into the phone. With this function, the user can get more information about security on their smartphone. To use this function, a user just needs to open the call dialer app on their smartphone and type in the code below. You can use the code to see if the phone is being tapped and to turn on or off different settings.
You also read:
Phone Hack Check Code: Code to check whether the phone is hacked or not
Here, we will mostly talk about the call forwarding and diversion codes that a hacker can use to get into your device. Read our last post to learn more about how hackers try to get into your computer.
Conditional forwarding code to check if the phone is tapped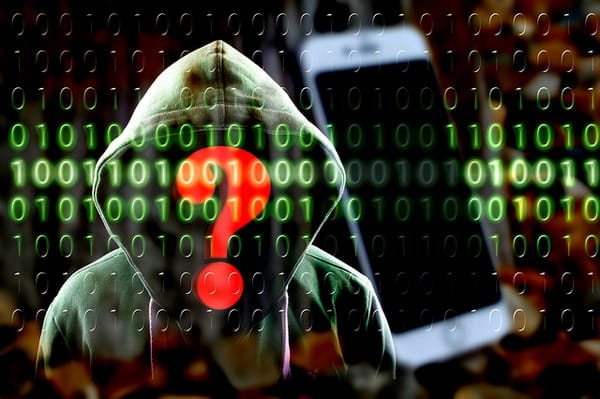 This call routing setting has conditions, as the name suggests, and the victim can easily figure them out. When someone calls the target, his phone will only ring once before sending the call to another number. Not only is it for one call, but a hacker can also use it to send texts, faxes, and other things to their device. Use the code below to see if the phone has been hacked or not.
*#61#
When your phone isn't responding, you can use this USSD code to find out if someone else is getting your calls, texts, etc.If you find any settings that say "enabled," you can turn them all off or delete them by calling ##61#.
*#62#
You can use this USSD code to find out who gets your texts, calls, and other messages when your phone is off or you can't reach it.To turn this setting off or delete it all at once, dial ##62# from your main line.
*#67#
This USSD code tells you the status of all calls, texts, and other messages sent to other numbers when you are on the phone with someone else or turning down the call. To turn off this setting, use your number to dial ##67#.
*#004#
All of the above numbers are set with this code. In simple terms, you can find out who is getting your calls or texts when your number is busy, out of reach, or not answering. If you call ##004# from your base number, you can delete all of your conditional forwarding at once.
Unconditional forwarding code to check if the phone is hacked or not
The victim can't quickly track any calls that were forwarded when the setting is set to "always." When someone calls the victim's number, the call will go straight to the hacker's number, whether the victim's phone is busy or not. The victim won't even know about these calls because they won't ring or let them know. Hackers can use this setting to send calls, faxes, texts, and other messages to their own number. Use the code to find out if your phone is being listened to.
*#21#: Diversion Code
When you call this USSD code, it will tell you if someone else is getting your calls, texts, or other information without your knowledge. You can also dial ##21# to get rid of all sending settings that are not required.
Other codes to check whether the phone is hacked or not.
*#06#: IMEI code
The IMEI number of the user's device will be shown by this code. The maker gives each piece of hardware a unique number called an IMEI that can be used to tell them apart. If you lose your device or someone steals it, you can use this code to make a report and find out where it is. If your phone has already been broken into, this code will do the same thing. So, before you check any other USSD code, dial *#06# to get your device's IMEI number and write it down somewhere safe, like an online note app.
*3001#12345#* – Iphone Code
You can use this number (3001#12345#) to find out if your iPhone is being tapped or not. This code will show you details about RAT (radio access technology) and LTE (Ota Msg, Service Cell Info, and Reach Attempt) that can be used for further analysis.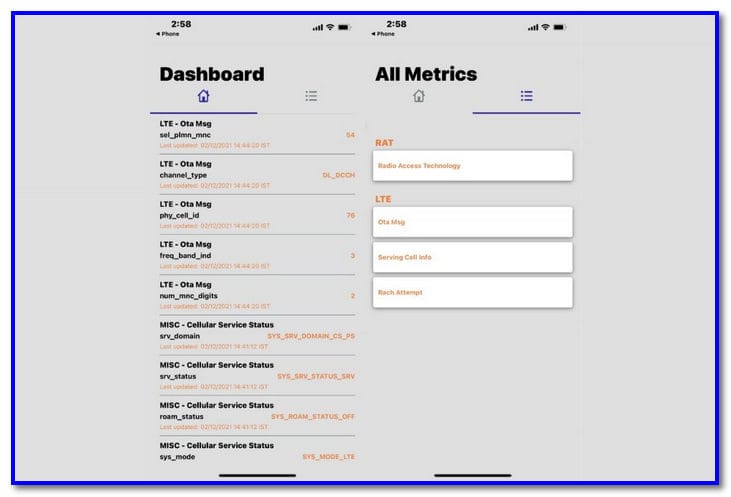 *#002#: Call divert code
This USSD code will show you all the diversion settings, from conditional to unconditional, applicable to your number in one go. You can dial ##002# from your original number to erase everything .
*#*#197328640#*#* – Utility Netmonitor Code
This code tells us where our phone is and what it sends and receives, among other things.
You can check if your phone has been tapped by dialing *#*#197328640#*#.
When you enter the code, you'll go to the main page.
Here, choose UMTS Cell Environment > UMTS RR Information, and then write down the cell ID number.
Tap "Back" to go back to the main menu. Here, go to MM Information > Serving PLMN and write down the area code that shows up on the screen.
You can find out if your cell phone has an unknown link by going to any Net Monitor website and entering both the cell ID and the area code.
You may encounter the error "invalid MMI code" if some of the codes mentioned in the article do not function with different service providers.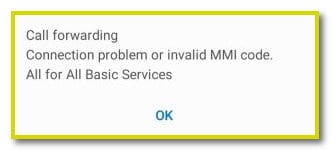 Summary
A hacker will do anything to get your private information and use it against yA hackerere are many ways for a hacker to get . someone's phone. But many people don't know the general ways, especially how to set their phone number to forward calls. Even if they are, they might not know how hackers can use it to get into their computer or banking information. Here is a code to use to see if the phone has been hacked ortapped.d.