My personal topic for today is how to remove the Android system apps. My friends and I have noticed that many of the apps pre-installed on new mobile devices that we never use cannot be removed. Is.
However, in this article, I will explain how to uninstall the System App from your Android device.
By removing system apps from Android devices, we can free up more RAM, save space on the device's internal storage, and lengthen its battery life. You don't need a desktop or portable device for this.
Uninstall the Android System App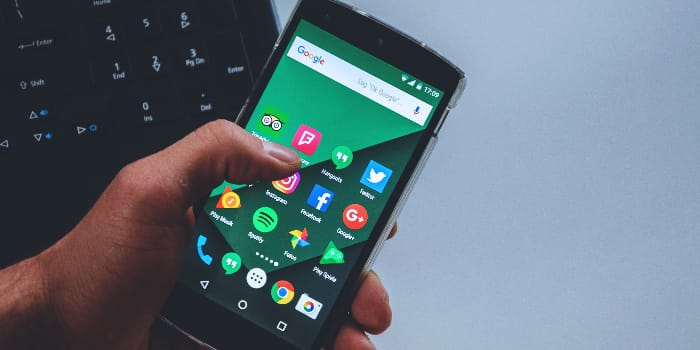 The only place the system app may be removed is from your mobile device. This requires root access on your Android device, as removing the system app on an unrooted device is impossible. This post is for you if you haven't rooted your phone yet. Tutorial: Rooting Your Android Device
I'll show you two different ways to delete the system app from your Android mobile device. Here are some directions to help you along: In a matter of minutes, you can uninstall the Mobile System app. I made a video that explains how to delete apps from Android Mobile, and you can do the same.
How to uninstall system apps
Step 1: When you root the mobile with King Root , you get the option to purify; click on System Auto Purify. Here is the information about how to root the mobile .
Step 2 : Nowpurify will be installed on your mobile in no time, but keep in mind that internet data should be on your mobile at that time.
Step 3 : Now click on Bloatware Remover. You will see all the mobile apps as soon as you click on bloatware Remover.
Step 4: Now tick the app that you want to remove. Then click on the Remove button below, and once again click on Remove.See the screen shot for help.
Now you can see the app that you had on Rmove; that app is not on your mobile.
Things to note
If you have uninstalled a useful app by mistake, there is an option to go to the Recycle Bin at the top. You can restore that app by going there, but keep in mind that if you delete that app from the Recycle Bin, then it will not be restored. Can do It will be completely deleted from your phone.
How to Delete the System App on Mobile
Now, friends, I'll tell you another way to uninstall the Android Mobile System app.
Step 1 : First of all download and install System App Remover ROOT on your mobile.
Step 2 : Open it after installing. Then a notification will appear in front of you; allow it.
Step 3 : Now the system app will open in front of you. Tick the app you want to uninstall, then click on the Uninstall button below. You will be asked to say yes or No.
You have to click Yes. Now your App will be uninstalled. In this way, you can uninstall and delete any system on your Android mobile.
FAQ related to uninstalling the Android System App
What if I uninstall system apps?
The apps will exit the background and be removed from the launcher; therefore, the answer is yes. The app's package, however, which is part of the system partition, will remain.
How do I remove factory installed apps on Android?
The bloatware on your Android device can be deleted by going to Settings > Apps & Notifications > View All Apps. Select the program you want to delete, and then choose Uninstall if you're sure you don't need it.
What are Android system apps used for?
System App, or AOSP System Image, is Android's standardized installation file. Some APIs at the platform (app framework) level are conveniently accessible to system apps. The applications that come with your ROM and are stored in the system partition are called system apps. Simply put, any app installed under Android's /system/app folder is considered a system app.
Which system apps should I disable on Android?
You can improve the speed and storage of your mobile device by turning off unused apps.
Which system apps should I remove?
You should remove system apps you don't use.
How do I delete an app that won't uninstall?
To delete an app, do the following:
Find and tap the app to delete.
Select the backup and
tap on delete or delete without OK
How do I remove pre-installed apps?

Turn off the bundled software. If you want to stop receiving notifications from a specific app, you can see them all by tapping Settings > Applications & Notifications > View all applications. You may now disable an app by selecting it and then clicking the Disable button. The specifics of this procedure may vary from Android device to device. Please refer to how to enable disable app in mobile for further details.
How do I uninstall Samsung system apps?
Open the Play Store app.
Tap on your user icon.
Tap on My Apps and Games.
Tap on Installed.
Tap on the app you want to uninstall.
Tap on Uninstall.
How do I remove all the bloatware?
Methods for Disabling Unwanted Android Apps
Start by accessing your phone's preferences menu.
Find the Apps menu item by scrolling down, and then choose it.
Locate the program you wish to uninstall and click on it.
You can uninstall or disable an app by toggling its switch in the settings menu.
What if I uninstall Android System WebView?
In recent months, Gmail has been the target of many Android users' frustrations, and some have discovered that removing the Android system webview solves the problem. This isn't happening to everyone, but it seems to be pretty common on Pixel and other devices.
Which Google apps can I disable on my Android?
You may turn off services from the Google Play store and from Google itself, including Hangouts, Maps, G Drive, Email, Play Games, Play Movies, and Play Music. These preinstalled programs use much more RAM. There will be no lasting damage to your device after you have removed it.
How do I find hidden apps on Android?
Android's "app drawer" is where you can look for buried programs.
Access the App Drawer.
Click the "More" button (three dots) in the upper right corner of your screen.
Pick the Home screen preferences menu. This will take you to the menu where you can hide applications. Select it.
The hidden apps that are not currently displayed in the app list can be found here.
Can I remove system apps without rooting?
Remove system software without using root.
When you're ready, you can use the ADB uninstall system app command to quickly and efficiently get rid of Android bloatware. Initiate the Command Prompt in the manner outlined above. Simply typing "cmd" into the address bar of File Explorer and hitting Enter will launch a command prompt.
Which is the best app to remove bloatware?
(Free) NoBloat For good reason, this program is one of the most downloaded bloatware cleaners available. To completely remove bloatware from your device, all you have to do is open NoBloat, navigate to the system apps list, and press on an app.
If you liked the post Uninstall Android System App, please consider sharing it with your friends on social media. I hope you now understand how to uninstall the system on Android mobile, for which we have given you two approaches.