How to make a call from mobile by speaking , in today's post we will talk about how to make a call from mobile by speaking. Can save time. If you want to know what is the method of making a call by speaking from mobile, then read the post till the end.
To make a call from mobile, whoever has to call, his number should be added to your mobile contact list, only then you can make a call by speaking to that person, whoever has to make a call, whatever name his number is saved. You have to say that name. Suppose a contact number of my friend is saved in the name of Ramesh, then I will say Ramesh to call Ramesh, as soon as I say this, Ramesh will get the call.
Read also: Unveiling the U.S. Direct Express App
How to Call From Mobile By Speaking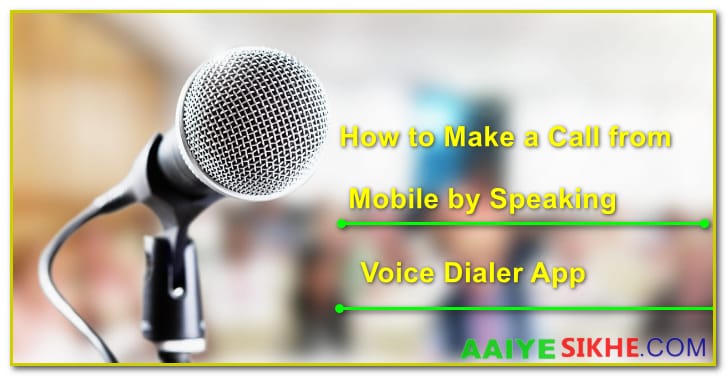 Step 1. First of all you download and install Voice dialer application in your mobile.
Step 2. Now open the Voice dialer App, after that it will ask you for phone call permission, click on Allow .
Step 3. After that click on Settings because we have to do some setting in this application to make voice calls only then you will be able to make voice calls.
Step 4. After clicking on setting, turn on Auto Call and click on Delay Before Call and make it 1 second.
Step 5. Now the setting of voice dialer application is done, now come back and click on Start
Step 6. Now to make a call, the mic icon is made, click on it and speak the name of the person whose number is saved, as soon as you speak, that person will get a call. If you have double sim in your mobile, then you will be asked to select the sim, but if you select only one sim in your mobile for the call, then the name of the person to whom you want to make the call will appear as soon as you speak. he will get a callSelect