Sharing special moments with loved ones has never been easier than with Snapchat, a popular global instant messaging service. It's been called "the fastest way to share a moment," and this software is quickly attracting users all over the world.
Users' shared moments (photos or movies) only exist for a short time before disappearing forever. Therefore, the user can feel secure in showing off his best moments to his loved ones. Therefore, there is no denying the merits of social networking.
Additionally, hackers who think they can hack anything have focused their attention on the feature. But can you actually break into Snapchat? If this is the case, how can I secretly gain access to someone else's Snapchat account?
How to Hack Snapchat Account Without Password?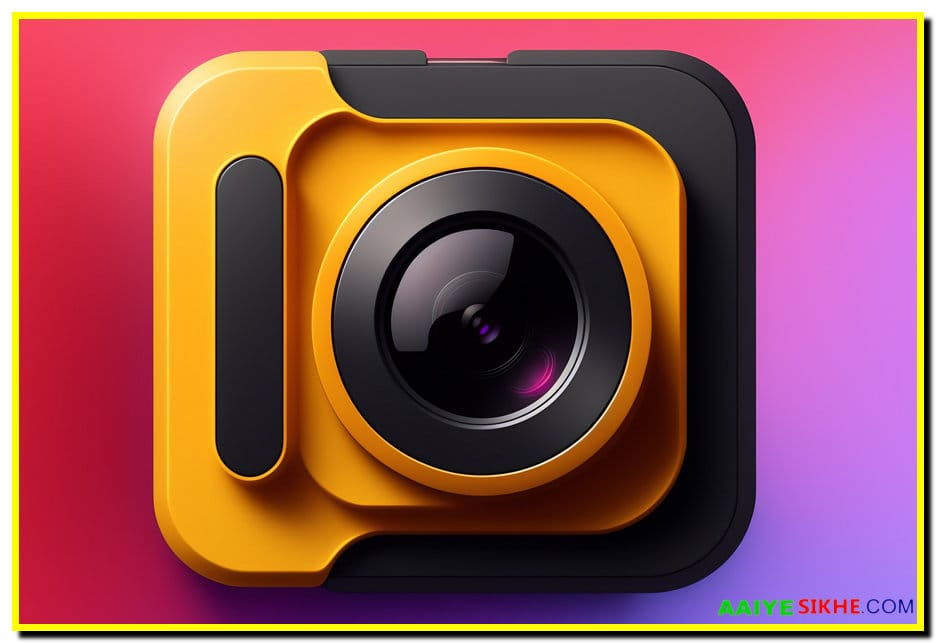 As we covered in our prior piece, hacking WhatsApp is not very difficult. Although both apps have different privacy settings, hacking them is not very difficult.
There are many ways hackers try to break into someone's privacy, and we'll cover all of them. So, read on to learn more about how to hack someone's Snapchat.
Also Read:How To Hack Mobile With Bluetooth
Can Snapchat be hacked?
Thanks to the proliferation of social media apps, we are now more connected than ever to people all over the globe. Unfortunately, this has made us vulnerable to hackers who are interested in breaching our security in order to exploit our personal information. Snapchat hacking is also a trivial matter for them.
You may be astonished to learn that Snapchat accounts may be hacked not only by hackers but also by friends, coworkers, lovers, spouses, children, etc. This behavior can be a result of anxiety or a sincerity test. Are. To shield their children from the potential dangers of social media, parents may need to take similar measures.
Hacking Snapchat and reading what a victim is sharing with another can seem impossible because Snaps disappear from chats instantly.
For parents who have no idea what their kids are up to online, this can be a source of worry.
Anyone, then, is well within their rights to wonder if and how Snapchat accounts can be hacked.
We'll do our best to address some of the most frequently asked questions about hacking Snapchat accounts in this guide.
Also Read:How To Hack WhatsApp And Read Someone's Message Without Phone
Alert: This article is only for Educational purposes; Do not misuse it!
How to Spy on Someone's Snapchat Without Them Knowing
If the target is aware that their privacy is being invaded in order to take their information, then what is the point in doing so? Snapchat account hacking is the same as any other.
A hacker can employ a number of techniques to secretly monitor a user's Snapchat history.
Sometimes he employs the use of keyloggers—spyware that runs invisibly in the background of the victim's device and records every key pressed by the user—to gain access to his account.
Can Snapchat Videos Be Hacked?
Many articles that come up in response to this search claim that hacking Snapchat videos is impossible. It's plausible, though.
A hacker can do this with the correct equipment. A hacker can break into someone's Snapchat account and access all of the data on their device with the help of various spying programs.
This is a major cause for alarm because the victim has no idea how the hacker would misuse or exploit the information they have provided.
There are numerous methods that hackers can use to break into a phone. Here are examples of a few of them:
Sending virus related links: Nobody has to be reminded not to open links supplied by strangers. Can you disregard Snapchat's email or message informing you that your account has been disabled and your login details are required to reactivate it? Using hacking tools, cybercriminals disguise their dangerous connections as legitimate Snapchat account links.
Using Public Wi-Fi: Few people realize that without a virtual private network (VPN), public Wi-Fi is the most insecure way to connect a mobile device to the internet. When someone uses a public network, hackers can monitor their every move and steal their login information.
Installing third-party apps: There are a plethora of other apps to choose from. Hackers can use these programs to monitor their victims' Snapchat accounts. Every photo shared online with loved ones can be captured by these apps.
Sending an Account Verification Code: Verification codes sent to the user's registered phone number are just one of the many security measures taken into account these days. If an unauthorized user attempts to access a user's account using any phone number, the user will receive a verification code at the registered phone number. By giving the hacker the code, he gives the hacker access to his account.
Disabling the AFA Method: Snapchat security safeguards can be disabled, which is another entry point for hackers. If the hacker disables this security measure, he can access the victim's account from any location, regardless of how close or far away he is.
Cloning Snapchat Accounts: Clone versions of the programs can be created, but few users are aware of this fact. A cloned app displays all of the original app's updates, including those sent and those received.
How do I hack Snapchat's Account on my iPhone?
You may be asking if Snapchat can be hacked on an iPhone, given that the iPhone does not permit the installation of third-party apps. Correct. The hacker can employ a wide variety of techniques to invade the victim's privacy. How to crack an iPhone Snapchat accounts have become an important subject recently.
Most people think of hackers as faceless criminals who get access to vulnerable systems for malicious purposes. However, occasionally the hacker is someone the victim knows personally, such as a friend or family member. If they have access to the target's Snapchat account, phone, or iCloud, they can easily conduct surveillance.
How to Hack Someone's Snapchat Password on an iPhone
The same spy app can be used to crack someone's Snapchat password.
How do I hack Snapchat accounts on Android?
Android is widely used because it is a safe platform with built-in safety measures.
Disabling 'third-party installation' of the app is one way Android users can protect themselves. It will prevent users from installing apps from other official stores like Google Play. Because of this protection, Snapchat is nearly impossible to crack.
In addition to this, the installation of any surveillance program on the victim's Android phone requires the hacker to have physical access to the phone.
Snapchat hack tools are relatively easy to identify, but if a hacker finds access to an Android device and installs one, it may be a nightmare for the owner.
These surveillance apps may capture screenshots of all Snapchat messages sent and received in real time and send them directly to the hacker's device.
Hacking Snapchat: How to View Someone Else's Password
How do I hack Snapchat's password on Android?
There are numerous spy apps available online that can quickly compromise an Android device's security. Password-cracking and keylogging capabilities are commonplace in these programs.
The hacker can accomplish this by giving the victim's device a malicious link (via email or text). A virus is automatically downloaded to the victim's phone upon clicking the link, and it can quickly and simply breach the Snapchat account password on any Android smartphone.
How do I hack someone's Snapchat message?
We can now communicate with everyone on the planet thanks to social media apps. The downside is that this benefit poses a serious security risk by making our sensitive information accessible to hackers who have no business seeing it. For parents of kids with an online addiction, this is very concerning.
Children are particularly vulnerable to the rising tide of cybercrime and cyberbullying. This has led to increased anxiety among parents over their children's online behavior. In order to keep an eye on their children, they frequently question if there is a way to hack into their Snapchat accounts.
How do I hack someone's Snapchat conversation?
The Snapchat app guarantees its users that their photos and videos will never be stored on the company's servers. Thus, there is no alternative means of restoring this information in the event of their disappearance. It involves guardians who are seeking access to their wards.
Some parental monitoring applications make it possible for guardians to collect and transfer to their own gadgets any and all information their children disclose on social media or other online services. The Mac spoofing technique also allows parents to install a copy of their child's Snapchat on their own phone. This approach will allow you to see your child's Snapchat activity, such as sent and received messages, in real time. This approach, however, is a bit too technical for the average person.
How do I delete someone's Snapchat?
These are fantastic apps that record conversations and keep a record of them. That means you can read messages that have been erased from Snapchat.
How do I hack someone's Snapchat without access to the target phone?
A hacker doesn't even need access to the device being monitored to see what the victim is up to on Snapchat. However, the hacker would require temporary access to the victim's cell phone, if only for a few minutes, before they could do anything.
All of the victim's Snapchat data, including screenshots, will be copied and sent to the hacker's smartphone during this time. Since the iPhone does not permit the installation of any third-party apps, it is impossible to hack Snapchat using this method.
With access to the victim's Apple ID and password in iCloud, however, the hacker can steal all of the information stored on the iPhone. The hacker's entry of the one-time password (OTP) supplied to the verified mobile phone is required for this approach to work. To do so, it is necessary to gain access to the victim's iPhone just once.
How to hack a Snapchat account tutorial
Numerous espionage apps may be found on Google Play and the App Store. They can be used to bypass Snapchat's and other social media sites security measures. Users must subscribe for a certain fee each month in order to access these apps. It's possible to get both extremely cheap and extremely expensive options. With so many options, the customer can pick the one that works best for them.
Snapchat hack tool
Snapchat spy apps have a number of useful features built right in to meet the needs of their users. Tools like Password Finder and Password Decryptor can be used if you, too, are curious about how to access a Snapchat account without the owner's password.
Snapchat password decryptor
A Snapchat hack still requires a password, even if you have physical access to the target's smartphone.
I take it you don't know the tricks to cracking a Snapchat account.
Most surveillance programs have a Snapchat Password Finder or Decrypter feature built right in. The victim's every keystroke is recorded as they try to input their password into their account.
The cracked password (supplied by the spy program) will be sent to your inbox.
The Snapchat account of the victim can be accessed using this password. If the victim changes the password, you'll have access to it as well.
How do I log into someone's Snapchat account?
Many videos may appear in response to this search, but none of them will actually explain how spy software steals a Snapchat account. We recommend that you do your homework and stick to legitimate spy apps before installing any on your device. To learn how to hack Snapchat via a spy program, read on.
Step 1: Go to the authorized spy app's website.
Step 2: Make a profile by signing up with your real email address.
Step 3: Select the most appropriate package after confirming your email address.
In Step 4 you'll be prompted to enter the specifics of the device you want to connect to.
Step 5: The fifth and final step is to finish the process as outlined on the website.
Step 6 is to begin tracking the victim's phone.
Any of the following monitoring programs will do the trick:
Flexispy
MSPE
xnspy
Spike cell phone tracker
phone monitor
phonespector
spirea
highster mobile
hoverwatch
spire
BlurSPY
These programs make hacking Snapchat accounts easy. If somebody ever asks you how to crack a Snapchat password, you'll have a handy list of names to give them.
Benefits of using Snapchat's Hack Tool
We can communicate with people all around the world through social media. However, it has also exposed our most sensitive information. However, most individuals keep their emotions to themselves, so we have no idea how those closest to us are doing unless something terribly unfortunate occurs.
Until they are willing to talk about their feelings or issues, the relationship will not improve. When someone is being bullied or harassed online, some choose to find out who is doing it by spying on their social media accounts.
The advantages of employing spy apps to hack Snapchat are outlined below.
The tracking and monitoring of social media accounts in real time, including but not limited to Twitter, Facebook, Instagram, etc.
Display ongoing discussions and related chat threads in real time.
Determine the target's online (social media) account passwords and attempt to crack them.
Permit retrieval of lost chats (Snapchat's archived data).
A record of every site that the subject of the investigation has regularly visited.
Information about their regular callers and conversation partners.
Permit adjusting app settings or blocking unwanted users.
Complete access to the target's transmitted and received multimedia files, such as images, videos, and documents.
Let users capture screenshots of their current screens in real time.
other tasks
Some of the other functionalities of the Snapchat hack tool include:
Instant messaging services like Snapchat, WhatsApp, Messenger, etc. are being monitored in real time.
Tracking their whereabouts in real time using GPS.
New and existing apps on Target's phone have been updated.
A hacker might pose as the mobile user of an unsuspecting victim.
Disadvantages of Hacking Snapchat Using Spy Apps
Spyware features may vary depending on the developer.
These downloads cost money.
You need to have one-time physical access to the device you want to install the app on.
Some of the symptoms that spy apps cause on the targeted device include unexpectedly high temperatures, increased data usage, and frequent battery loss. Our post, Telltale Signs Someone Hacked Your Cellphone, goes into greater detail regarding these indicators.
Do you hack Snapchat accounts?
A hacker could be motivated by a variety of factors to break into a user's Snapchat account.
People do it for a variety of reasons, including simple curiosity and malicious purpose.
disclaimer
While we do not condone such behavior and strongly advise against it, we feel it is important for our readers to be informed that such intrusions into their privacy are possible.
Read our guide on what to do if your mobile device is hacked if you suspect someone has hacked your Android device.
Read our post to learn 10 strategies to protect your Snapchat account from hackers.
In various regions of the world, it is against the law to snoop on the actions of others. The consequences could be severe if the victim decides to file a complaint against you.
Therefore, you must be informed of the legislation in your nation before hacking a Snapchat account or taking any of the above-mentioned actions. The cybercrime laws of India are described in detail on Wikipedia.