In this post, we will tell you how to download Image Video from Pinterest. Pinterest is a social media network that allows us to share photos and videos. Interestingly, according to a new report, Pinterest is now the fastest growing platform for sharing content online. The study also revealed that 80% of Pinterest users are women. Many times such a photo comes in front of us which we like very much.
If you run Instagram, then many times you must have come across such a photo which you like very much and you want to download it, but due to lack of information, you could not download it in mobile. Keeping this in mind, we have thought of writing a Pinterest Photo Video post. After reading this post, you can save any image video of Pinterest in your mobile gallery.
What is Pinterest?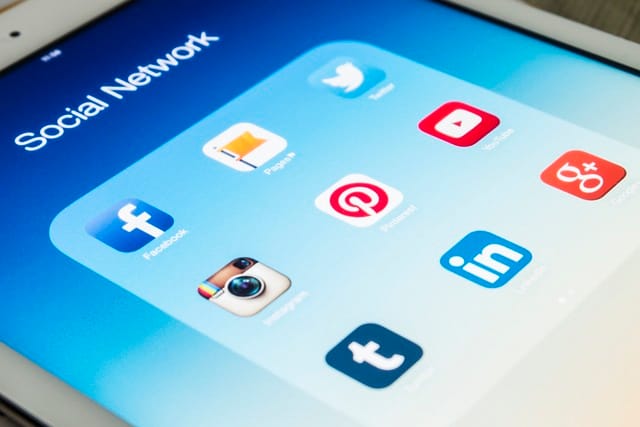 Pinterest is a social network that allows users to post and pin and discover new images. Using a visual orientation, the social network focuses heavily on the concept of an individual's lifestyle, allowing you to share your tastes and interests with others and discover what those people are like.
Pinterest is a visual search engine with over 300 million monthly active users. People use Pinterest to search for recipe ideas, decoration inspiration and DIY hacks, makeup, dressing styles in image and graphical formats. But once you click in the image, it redirects you to the respective website pages
Using Pinterest, users can upload images from their mobile or computer or pin things they find on the web using the Pinterest bookmarklet. As with most other social networks, users can perform standard social networking tasks such as following their friends' boards, liking and commenting on other users' Pins, re-pinning content on their own boards, and sharing others' Pins on Facebook and Twitter.
How to download Pinterest Images?
Downloading Pinterest image / photo is very simple, you can do this work through Pinterest App or your mobile and computer browser. For this you follow the steps given below.
First of all you have to login to your Pinterest account then you have to access the photo which you want to download. On the top side is the search box in which you can search the image by typing any keyword.
When you find the image of your choice, then you have to click on that image, after that the image will open, then you have to click on 3 dots below the image, now a small popup will open in which download image button has to be clicked, that's all, Pinterest Image will be downloaded in mobile .
How to download video from Pinterest
Now you are now telling you how to download videos from Pinterest, although officially Pinterest does not give the option to download videos, but we can download any video from Pinterest through third party website.
Step 1: First login to your Pinterest account.
Step 2: Now copy the link of the video you want to download , if you are doing this work from mobile, then hit on the three dots below the video and tap on Copy Link and if you are doing it from computer, then you can copy the link by clicking on the download icon.
Step 3: Now go to Pinterest Video Downloader page.
Step 4: Now paste the link of the video in the box that is visible and click on the Download button.
Step 5: Then the option to download the video will appear in front of you, by clicking on the format you want to download, you can download it on mobile or computer.
So now you know how to download Image Video from Pinterest , we have told you how to download in computer, but you can do this work in mobile browser or in Pinterest app also, for this you have to access the image which you want to download, then after clicking on the 3 dot below the image, you will see the download image button, by clicking on it you can save it in the mobile gallery.