Today's own topic is how to completely uninstall software in computer. Friends, whenever we install any software in our computer, after that if we uninstall that program or software, then we go to Comtrol Panel.
But in this way no software is completely uninstalled, many files of that software remain inside the C Drive , due to which the speed of our computer slows down gradually. In today's post, you will be given complete information about how to completely delete any software or how to completely remove software.
Today's post of mine is very important for all computer users, because it is very important for those who use computer or laptop to know, the right way to completely delete any program in computer or laptop What is. Whatever software or program is to be uninstalled in the computer, uninstalling it completely keeps the speed of our computer fast.
How to uninstall software from computer or laptop?
Step 1: First click on Control panel
Step 2: Select Category
Step 3: After that click on uninstall a program of Programs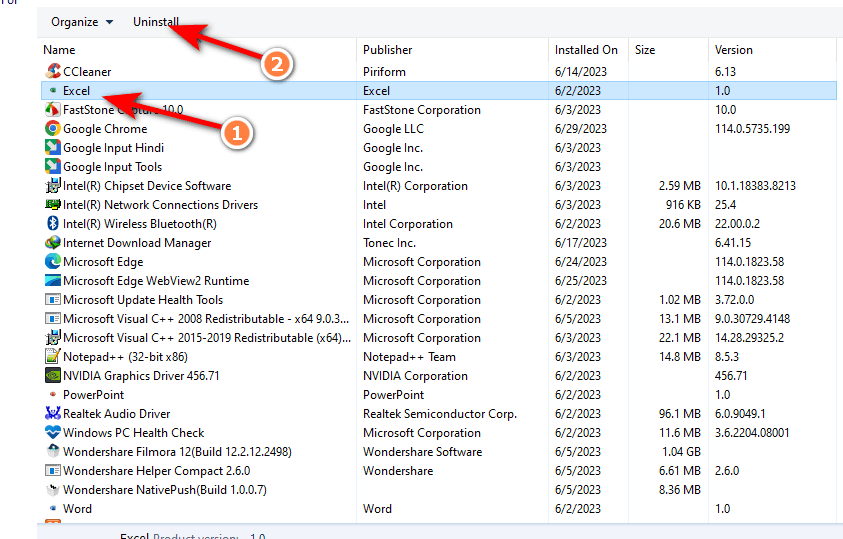 Step 4: After that you will see all the software installed in your computer, click on the uninstall button by clicking on the software you want to install.
How to Completely Uninstall Remove Software in Computer
Friends, to completely uninstall the software in the computer, you will have to download a software in the computer or laptop, with the help of this software, you can completely remove any program in the computer.
How to completely uninstall software in computer
Step 1: First of all you download Iobit Uninstaller .
Step 2: After downloading Iobit Uninstaller Software, install it in your system.
Step 3: After installing, open Iobit Uninstaller.
Step 4: Whatever software is installed in your computer as soon as you open it, you will see everything, Programs. To install All Programs. Recently Programs. To install Large Programs. Infrequently used. Windows Update etc.
Step 5: Now click on Delete Options in front of any software you want to uninstall  .
Step 6: Then another window will open,   click on the Uninstall button in it.
Step 7: In the next step, you will see the remaining files of that software, tick mark them all, then  click on Delete  , now your software is completely uninstalled.
How to completely delete the program in computer laptop video
By the way, we have told the right way to uninstall software through screenshots, but still you have not understood, then you can watch the video given below.
Friends, in this way you can completely remove or delete any software in your computer. I hope you must have liked the post on how to completely remove any program from the computer, then share it with your friends.