How can I check the details on my Aadhar card? How do I view the details of my Aadhar Card? Friends, I'll explain how to get Aadhar Card details in today's post. How to access your Aadhar Card information from an Android phone Knowing the specifics of your Aadhar card is crucial. Your Aadhar card's address is accurate. Or not—I'll tell you about such an app in today's post. which you can download on your Android phone to learn more about the Aadhar Card.
How to check Aadhar card details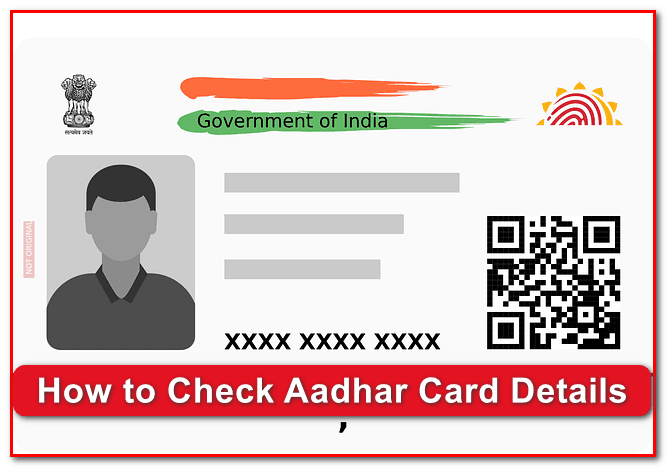 You can extract information from any product using this app, not just an Aadhaar card. The company's QR code is now present on every product. We can check the company information with the aid of this QR CODE, just as we can use a QR code to check the information on our Aadhaar card. Aadhaar card details can be extracted very easily because QR codes are also present on Aadhaar cards. So let's learn without wasting time, friends. How to view Aadhar card information
Read also: 4K Free Video Downloader | All Video MP3 Downloader Site
Step 1: First of all, open the Play Store on your mobile.
Step 2: Then  search by typing QR and Barcode in the search bar.After searching, you have to install the app shown in the screenshot below. For help, you can see below, because if you install any other app, it may not work, so I will give you the screen shot below. I recommend installing the shown app; you should install it on your mobile only after seeing its logo.
Step 3: After letting it install, you just have to open it. As soon as you open it, the mobile camera will be on. 
Take your Aadhaar card out now. Scan the Aadhaar card's QR code. Remember that for the QR Code to scan, it must properly fit inside the box. The information on your Aadhaar card, including your name, will be displayed in front of you as soon as you scan it. You can see the ward, district, tehsil, and village numbers.
Friends, you can check the details of any company's product with this app. How to check Aadhaar card details is covered in today's post. How was it for you? Remember to leave a comment. Share the article with your friends on Facebook and Google Plus if you like it. Please tweet about this; if you haven't subscribed to aaiyesikhe.com to receive updates on new posts, do so now. I appreciate you reading this article. Enjoy your day.