Today's topic of our post is how to change Paytm Account Registered Mobile Number, many things can be done sitting at home through Paytm, like mobile recharge, DTH recharge, electricity bill deposit, broadband recharge, booking rail ticket, movie Ticket booking, online shopping and many more things are done through Paytm from the comfort of our homes.
How to Update Paytm Mobile Number Change?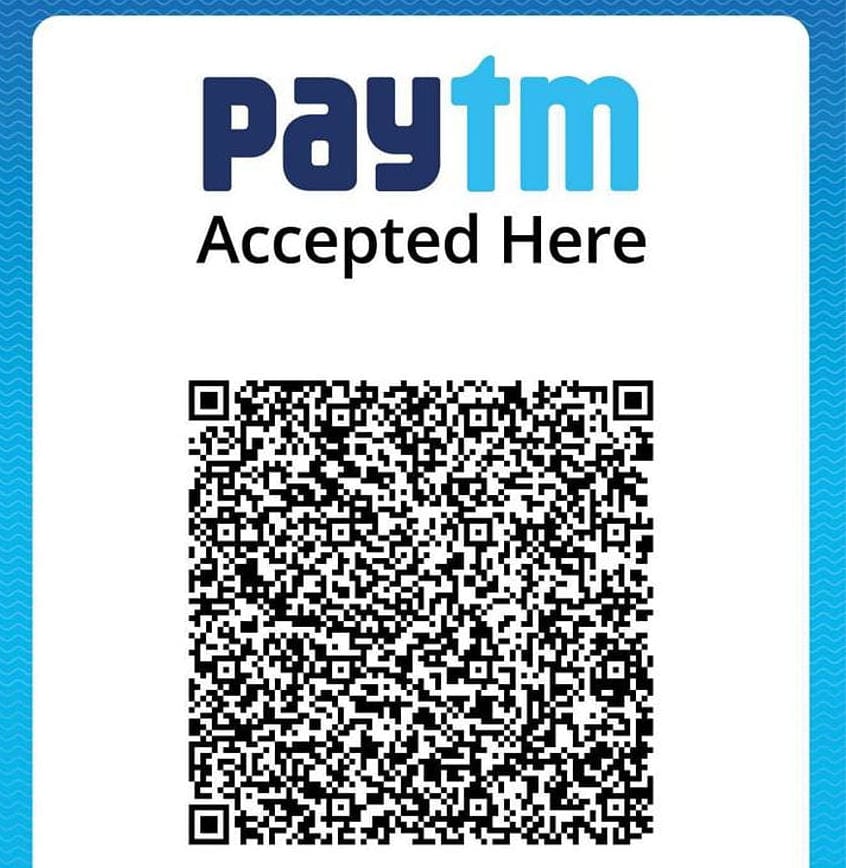 Paytm has started being used a lot after demonetisation, now we can also open Paytm bank account in Paytm and apply for debit card, Cashless Transactions from Paytm is very easy, and anyone can use it. Is.
It is also very easy to use, if you are a Paytm user, then you must be well aware of Paytm, what can we do with Paytm, through Paytm we can receive money from our friends or relatives or anyone Can get it.
For this we only have to tell our Paytm account number, the Paytm number is the same which we enter while creating the Paytm account, that becomes our Paytm number.
Paytmprovides us the facility to change Mobile Numbe , if we want, we can change our Paytm Mobile Number, we can add any mobile number in its place. You can change your paytm account mobile number, it   is very easy to update paytm account mobile number, apart from this we can also change our paytm email id.
If you have entered such a mobile number while creating Paytm account, which you do not keep with you and now you have bought a new Sim Card, you want to add it to your Paytm account, then you can do so. You can add new mobile number in place of old Paytm account mobile number, update your Paytm account registered mobile number.
How to Change Mobile Number on Paytm App
We will tell you 2 ways to change Paytm account number, first we will tell you how to change mobile number in Paytm application, after that we will tell you how to change your Paytm account number on Paytm website, how to change mobile number in Paytm app For this you follow this page.
Step 1. First of all open the Paytm app in your mobile and log in by entering your mobile number or email id password.
Step 2. After login to Paytm app, click on 3 lines in the corner.
Step 3. Now click on Edit Profile below your profile photo .
Step 4. After that the setting of your Paytm account will open in front of you, display name, email id and mobile number, click on the mobile number to change the mobile number.
Step 5. Now a pop up window will open, delete the old mobile number and replace it, enter the new mobile number and then save by clicking on the Update button, then you will be asked to continue, click on the continue button
Step 6. Now an OTP code will come on the old mobile number, enter the OTP code, then click on Infidelity.
Step 7. Now to verify your new mobile number, an OTP code will also appear on it, enter that OTP code and verify, after receiving the OTP code on both mobile numbers and verifying it, your Paytm Account Registered Mobile Number will be updated successfully  . .
How to Change Mobile Number on Paytm Website
If you do not use the Paytm mobile app or use it less, you can change your registered mobile number on the Paytm website as well. It is very easy to change mobile number on Paytm website also, for this you follow this page below.
Step 1. First of all go to paytmmall.com.
Step 2. Log in by entering your mobile number and password.
Step 3. Now click on the icon of your profile on the right side and click on View Profile.
Step 4. Now click on Edit Profile .
Step 5. Now type New mobile number in place of Old mobile number and click on Update button. After that OTP will come on both your old mobile number and new mobile number, verify by entering OTP code, after verifying your Paytm registered mobile number will be changed.
FAQ about Paytm
What is Paytm?
In India, Paytm operates as both a digital payment system and an online store. Various services are available like cellphone recharge, bill payment, money transfer, internet shopping and more.
How does Paytm work?
Users can sign up for a Paytm account on the platform, link their bank account, credit card or debit card to it, and then log in to use it. Users can use the Paytm app or website to pay bills, send money to other Paytm users, recharge mobile phones and shop online.
Is it Safe to use Paytm?
Paytm takes security seriously and has taken several precautions to protect the privacy and transaction security of its users. It complies with the Payment Card Industry Data Security Standard (PCI DSS) and protects data through encryption and secure servers.
Can I use Paytm outside India?
Although its services are now available in various international markets, Paytm is most widely used in India. Outside India, however, its reach and functionality may differ. To find out whether Paytm can be used in a particular country, it would be better to contact Paytm or look at the relevant legislation.
What are the Charges for using Paytm?
There is no fee charged by the service, for opening an account or sending money to businesses or other Paytm users. However, transfer of funds from Paytm to bank account or other special services may be subject to charges. It is advised to check Paytm website or app for latest information as these charges are subject to change.
Can I use Paytm for online shopping?
Yes, Paytm offers a separate e-commerce site where you can shop for a wide variety of goods and services. It covers various categories including grocery, clothing, home & kitchen, electronics and fashion. You can use the money in your Paytm Wallet or any one of the other accepted payment methods to cover the cost of your purchase.
How do I Add money to My Paytm Wallet?
By linking your bank account or credit/debit card to your Paytm account, you can transfer money from those sources to your Paytm Wallet. In the Paytm app or website, you can also add money directly to your Wallet using the "Add Money" feature.
Can I Transfer Money From My Paytm Wallet to a Bank Account?
The answer is that you can transfer money from your Paytm wallet to the linked bank account. There may be a fee involved in this service, however, Paytm provides an opportunity to send money instantly to a bank account.
What is Paytm KYC?
In order for consumers to increase their account limit and get access to new features, Paytm asks them to go through the KYC (Know Your Customer) process. To verify your identity, KYC requires you to provide certain personal informational documents. In order to continue using certain services, Paytm users need to pass KYC.
Does Paytm Provide Customer Support?
Yes, Paytm provides customer support in various ways. There are live chat, email support and customer care hotline options on the Paytm website and app that you can use to get in touch with them. To help users with frequent queries, Paytm also has a comprehensive FAQ section and help center.
Conclusion
In this way you can change your paytm account registered mobile number on paytm application and on paytm website, I hope now you have understood, how to change or update paytm mobile number. In this way you can also change Paytm email id by editing your Paytm profile. You can also change your Paytm Profile Photo.
In this post, I have told you 2 ways to change Paytm mobile number. If you like the post then do share this post with your friends on social media.