When someone hacks your account, they change your password so that only they can use it. However, if you change your Facebook password, you can restore access to a compromised account. A Facebook account can be recovered in a few simple steps. If you have a Facebook account but are unsure of what to do in the event that it is compromised, this guide will be of assistance.
Knowing that your account has been compromised is the first step toward a speedy recovery. We've already warned you that once you're feeling better, you need to take extra precautions with your Facebook account. How to prevent unauthorized access to your Facebook account. It's in readable form.
How do I Recover if My Facebook Account is Hacked?
Your Facebook account has been compromised; without further ado, here is information on how to restore your account. A compromised Facebook account can be recovered using one of several methods.
If the hacker has changed the password.
If the password and Email ID have been changed.
By security question.
Through Trusted Contacts.
by an old password.
By verifying your identity with Facebook.
How do I recover my Facebook account if a hacker has changed the password?
When someone's Facebook account is hacked, the hacker almost always modifies the password. If you are unable to access your Facebook account as a result of the password change, then follow the steps below.
Step 1 : First, go to https://www.facebook.com/.
Step 2 : Now click on the option of Forgot Account .
Step 3: Complete the form by including your email address, phone number, or username. To access an account, either enter the email address you used to register or the cell phone number you used to register, then click the Search button.
Step 4: You will see your cell number and profile and be prompted to enter your password. How would you like to get the password reset code? Just hit the Next button to keep going.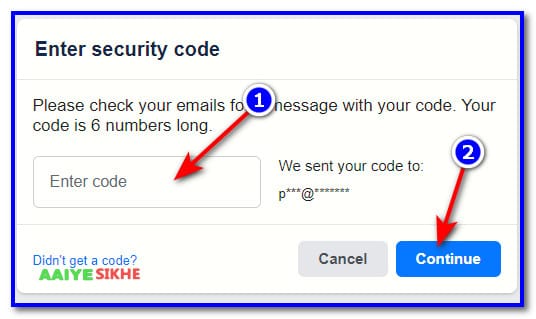 Step 5: Once you receive the OTP on the phone or email you provided in Step 1, enter it and proceed.
Having completed that sixth step, you will be able to set a new password. In order to access your account, you will need to create a new password.
How do I recover a hacked Facebook account with an old password?another way
You can restore a compromised Facebook account using an old password in this manner, but you must keep the old password in mind.
Step 1 : First, go to the https://www.facebook.com/hacked page.
Step 2 : Now click on My Account Is Compromised .
Step 3 is to input your current password and then proceed to Step 4, where you can alter your password.
Note: If the hacker has also altered your email address and mobile phone number, this approach will not work; in that case, use the one provided below.
The password has been changed, and the associated email and mobile number are not accessible.
It's far more difficult to regain access to your Facebook account if the hacker has also altered your Registered Email ID or Mobile Number in addition to the password. Here's what you need to do:
Step 1 : First of all, visit https://www.facebook.com/recover/.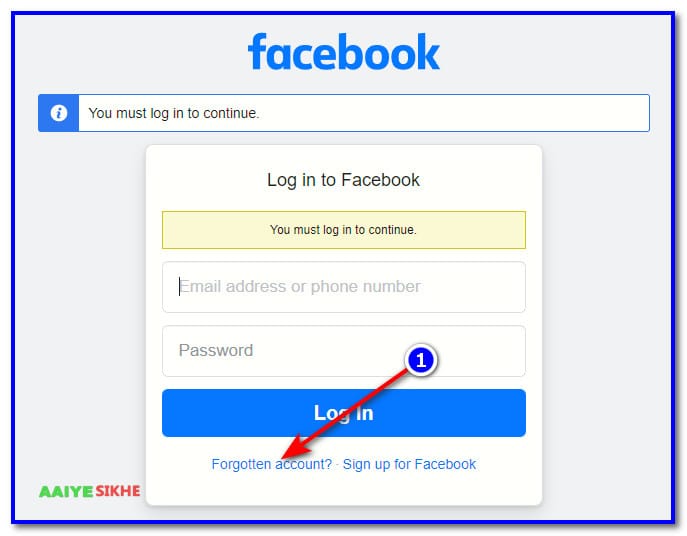 Step 2 : After that, click on Forgot Account .
Step 3 : Now search your profile by entering your username, mobile number, or email address as mentioned above.
Step 5 : Your Facebook profile will be visible to you, and you will be asked to reset the password. You will have to click on " No longer have access to these?Click on it because you do not have access to your respective email address and mobile number.
Step 6: Now that Hacker has changed the email id, you cannot access that email id. On this page, you have to click on the " I cannot access my email account " option.
Step 8 : After that, Facebook will speak to you.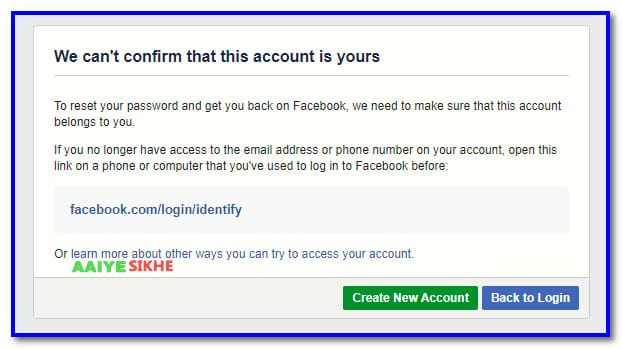 Before we can reset your password and restore your access to Facebook, we need to confirm your identity.
If you've lost access to your current device but have access to an old one, you can use this link to reset your Facebook password.
To reset your password and get you back on Facebook, we need to make sure that this account belongs to you.
If you no longer have access to the email address or phone number on your account, open this link on a phone or computer that you've used to log in to Facebook before:
Step 9: What you need to do now is visit this link from the same mobile device or computer from which you previously accessed Facebook. If you do this, Facebook will assume that the account in question belongs to you and will prompt you to change your password. provide you a choice between
Step 10: Now again, extended recovery options will be given, and it depends on the age of the Facebook account. Older Facebook accounts have an option for a security question to recover their account, and some have an option for trusted contacts .
Security question: It happens when you create a Facebook account; at that time, it is selected and answered, such as your teacher's name, your dog's name, your favorite movie name, etc.
Trusted Contacts: These are those who help you when you do not have access to the account. You can choose the three to five most trusted friends from your friend list as trusted contacts. This work can be done by going to Facebook's settings>security>Trusted contacts, but this work has to be done before the Facebook account is hacked.
How do I recover my Facebook account through a security question?
To regain access to your account, simply answer the Facebook Security question if given the opportunity to do so. Select the Trusted Contacts option to have your account restored if you have forgotten your security information.
Method to recover an account through Trusted Contacts
To recover accounts from trusted contacts, enter the email address you have access to, then click Reveal my trusted contacts and type in the full name of one of your trusted contacts. You will see a set of instructions that includes a special link. The link contains a recovery code that only your trusted contacts can access. You can recover your account by getting that code from your friend.
If you haven't set up trusted contacts, you may be given the option to answer one of your security questions and reset your password on the spot. As an added precaution, it comes with a waiting period of 24 hours before you can access your account.
Recover your account by verifying your identity with Facebook.
You can regain access to your account in this way by providing Facebook with a government-issued photo ID. Any of the following can be sent as uploads:
Birth certificate.
Aadhaar Card.
Driver's license.
Passport.
Marriage certificate.
Official name change paperwork
Personal or vehicle insurance card.
Non-driver's government ID (ex: disability, SNAP card, national ID card, pension card)
Green card, residence permit, or immigration papers.
Tribal identification or status card.
Voter ID card.
Family certificate..
Visa.
National age card
Immigration registration card.
Tax identification card.
Step 1 : First, visit https://www.facebook.com/help/contact/183000765122339 .
Step 2 : Now upload a JPEG (Photo) of your ID. In the box below, enter your account Email ID or mobile number, which was entered earlier.
Note: Your ID should be in JPEG format.
Step 3: Now finally click on Send .
Step 4 : Emailsecurity@facebookmail.com to explain your situation and tell them that you have submitted an ID to prove your identity. Do not attach your ID to your email, as email is not a secure form of communication. Either way, it can take several weeks to hear back from Facebook after that, so you'll need to be patient.
So now that you know how to recover if your Facebook account is hacked, even after trying all the methods, if you are not able to recover your Facebook account, then you should create a new Facebook account.