Accessories have become increasingly important in the rapidly developing world of cellphones. There is an abundance of mobile phone accessories to choose from, whether you want to add protection, enhance usefulness, or show off your individuality. To assist you in selecting the best accessories for your smartphone, we've compiled this detailed list covering everything from phone cases to wireless chargers.
Essential Mobile Phone Accessories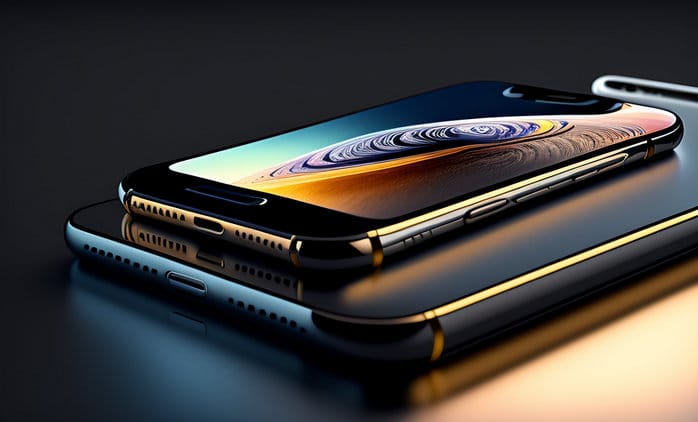 1. Protective Cases
Cases that help keep your phone safe from damage are an absolute necessity. They provide protection for your device from drops, scratches, and normal use. Cases can range from being rough to provide maximum protection to being sleek to maintain the phone's aesthetics to becoming a wallet to hold your cards and cash.
2. Screen Protectors
A screen protector is a must if you care about the condition of your phone's display. Tempered glass and plastic film are just two examples of the materials available. Protecting your screen with tempered glass does more than just make it seem like the original.
3. Chargers and cables
Even though most modern smartphones have their own charging accessories, it's helpful to have a few spares on hand. If you want to keep your gadget powered up quickly and reliably, you should look into purchasing a fast charger and high-quality cords. Wireless chargers spare users the hassle of plugging in their devices.
4. Power Banks
When you're on the move and your battery starts to die, a power bank can be a lifesaver. There's a wide range of sizes available, so pick the one that works best for you. If you need to charge more than one gadget at once, a portable charger with several USB ports is a must.
5. Headphones and earphones
Having a good pair of headphones or earbuds can greatly improve the overall listening experience. There are headphones for every taste and budget, whether you want over-ear headphones for enveloping sound or wireless earbuds for portability.
Functional Accessories
6. Phone stands and holders
You may watch videos, make video calls, or follow a recipe without holding your phone by using a stand or holder. There are folding and adjustable models available.
7. Car mounts
To safely use navigation apps or answer calls, you need a car mount to hold your phone in place. Try to choose a mount that can be quickly installed on your car's dashboard or air vents.
8. Selfie sticks and tripods
Tripods and selfie sticks are indispensable tools for photographers. Whether you're taking a selfie, a group snapshot, or a time-lapse film, they allow you to take steady and original photographs.
Style and personalization
9. Phone Skins and Decals
You can change your phone's appearance without significantly increasing its size by using a skin or decal. They can be purchased in a wide range of patterns, textures, and personalized configurations.
10. PopSockets and Phone Rings
PopSockets and phone rings are two fashionable and practical additions to the rear of a mobile device. You may use them to hold your headphones firmly, prop them up, and tuck away the cables when you're not using them.
FAQ
Q1: Do I really need a protective case for my phone?
A sturdy carrying case is a must; that much is true. It protects your phone from dirt, scratches, and drops. In addition, it gives you room for creative expression with customizable layouts.
Q2: What's the difference between tempered glass and plastic screen protectors?
Tempered glass screen protectors are more durable than plastic ones and have a similar feel to the original. Plastic screen protectors are less expensive than glass ones, but they may not be as durable or pleasant to the touch.
Q3: Can I use any charger and cable with my smartphone?
To guarantee safe and efficient charging, it is advisable to use a charger and cable from a recognized brand or one that is specifically recommended by the manufacturer of your smartphone.
Q4: How do I choose the right power bank?
Think about how many gadgets you need to charge at once, how portable the power bank is, and how much power it can provide. Larger power banks provide more juice, but they also take up more space.
Q5: What's the advantage of wireless chargers?
There is no need to plug in or unplug cables when using a wireless charger. They make charging ports less cluttered and prolong their useful life.
Q6: Are wireless earbuds better than wired headphones?
It truly is a matter of personal taste. Wireless earphones are convenient since they eliminate the hassle of tangled audio cables and can be used anywhere. For serious music listeners, wired headphones may be the best option.
Q7: Are phone skins easy to apply and remove?
In most cases, phone skins can be applied and removed quickly and easily without leaving any sticky residue or scratching your phone. They're fantastic for giving your phone a unique design without having to completely replace it.
Q8: What are the benefits of using a PopSocket or phone ring?
PopSockets and phone rings provide a safe and comfortable way to hold your device, reducing the risk of dropping it. For convenient, hands-free viewing, they can double as a stand.
Conclusion
Accessories for mobile phones improve the performance, security, and visual appeal of your phone. Protecting your gadget, expanding its capabilities, or making a fashion statement—there are plenty of accessories to suit your needs. Spend your money on the ones that work for you, and your mobile life will improve and adapt to you.