Jio Phone, a feature phone offered by Reliance Jio, provides users with a budget-friendly option for communication and entertainment. While it may not have all the advanced features of a smartphone, Jio Phone still allows you to customize your device, including setting personalized ringtones. In this article, we will walk you through the process of downloading ringtones on your Jio Phone, step by step.
Step-by-Step Guide to Downloading Ringtones on Jio Phone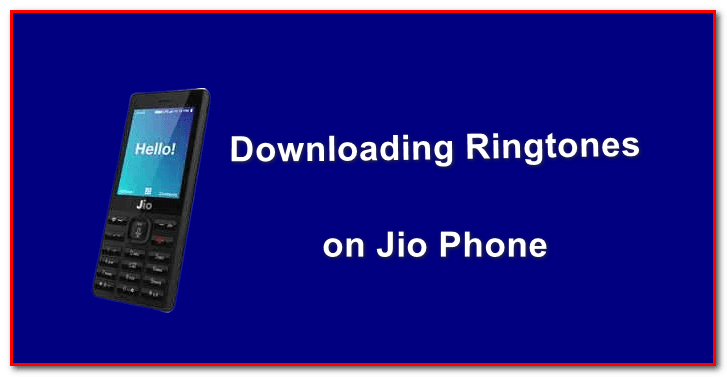 Step 1: Open the browser
To begin, locate the browser app on your Jio Phone from the menu screen. Tap on it to open the browser.
Step 2: Search for a ringtone website
Once the browser is open, use the search engine (typically Google) to find a reliable website that offers free ringtones for Jio Phone. You can search for terms like "free ringtones for Jio Phone" or "download ringtones for Jio Phone."
Step 3: Choose a ringtone
Upon finding a suitable website, browse through the available options to find the ringtone you desire. Some websites may provide a preview feature, allowing you to listen to a sample of the ringtone before downloading.
Step 4: Download the ringtone
When you have selected a ringtone, look for a download button or link associated with it. Click on the download option, and the ringtone will start downloading to your Jio Phone.
Step 5: Set the ringtone
After the download is complete, navigate to the location where the ringtone file has been saved on your Jio Phone. It is typically stored in the "Downloads" folder or a similar location. Open the file and listen to it to confirm it is the desired ringtone.
Step 6: Set as ringtone
To set the downloaded ringtone as your default ringtone, access the settings menu on your Jio Phone. Look for the sound or ringtone settings within the menu. Once you locate the appropriate option, select the downloaded ringtone from the available choices, and it will be set as your default ringtone.
FAQs
Q1: Can I download ringtones directly on my Jio Phone without using a computer?
A1: Yes, Jio Phone comes with a built-in browser that allows you to access websites and download ringtones directly on the device. You do not need a computer for this process.
Q2: Are all websites offering free ringtones safe to use?
A2: While many websites offer free ringtones, it's crucial to ensure you download from reputable sources to protect your device from malware or viruses. Stick to well-known websites and read user reviews before downloading.
Q3: Can I use my own music files as ringtones on Jio Phone?
A3: Unfortunately, Jio Phone does not provide a native option to use personal music files as ringtones. You can only set ringtones from the pre-installed options or download them from external sources.
Q4: How can I delete a downloaded ringtone from my Jio Phone?
A4: To delete a downloaded ringtone, go to the file manager on your Jio Phone, locate the ringtone file, and select the delete option. This will remove the ringtone from your device.
Conclusion
Personalizing your Jio Phone with customized ringtones can add a touch of uniqueness to your device. By following the simple steps outlined in this guide, you can easily download and set ringtones on your Jio Phone. Remember to use trusted websites and exercise caution while downloading files to ensure the safety of your device. Enjoy the process of personalizing your Jio Phone with your favorite tunes!